Solid Wood Center Console and Overhead Console with sidebar lights
from a 1990 Square Body Suburban Travel Quest conversion
Note: These items have been sold. The information is retained
here for the benefit of Squarebody Enthusiasts.
Solid wood center console, overhead console and sidebar lights taken off of a 1990 GMC Suburban Travel Quest conversion. Should fit square body K5 Blazer and Chevrolet and GMC Suburban built 1969-1991. Long pieces could be shortened to also fit Chevy Silverado and GMC Sierra pickup truck built from 1973-1987. Center console and overhead console and sidebar lights may fit many other trucks and SUVs.
The center console has: a removable ice chest under the armrest; a working roll-topped, carpeted front compartment; two cup holders for the front seat and two cup holders for the second row seat; an air conditioning duct for the second row seat. The center console is in fair condition. There are water marks under the cup holders and scuffs on the sides from the front seat belts. Some tender loving care would brighten her up. This is not a paper thin veneer over particle board: It is solid wood. It could be sanded, stained and finished to your taste. It is intended to fit between captains chairs or bucket seats on a Suburban or Blazer, but will probably fit a pickup with a little modification.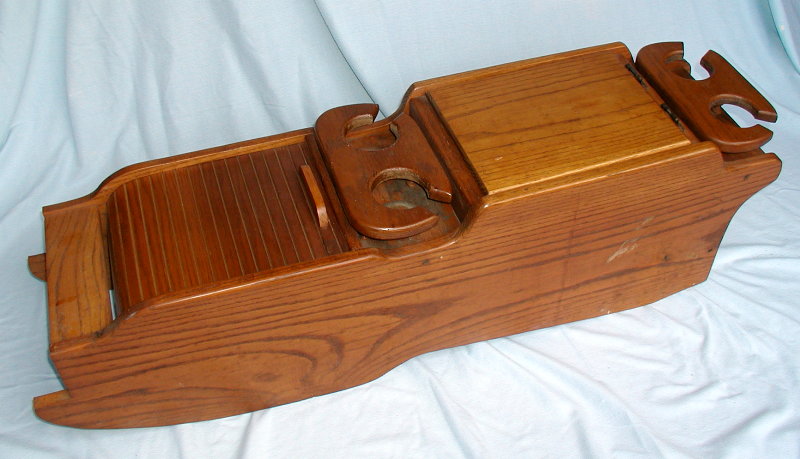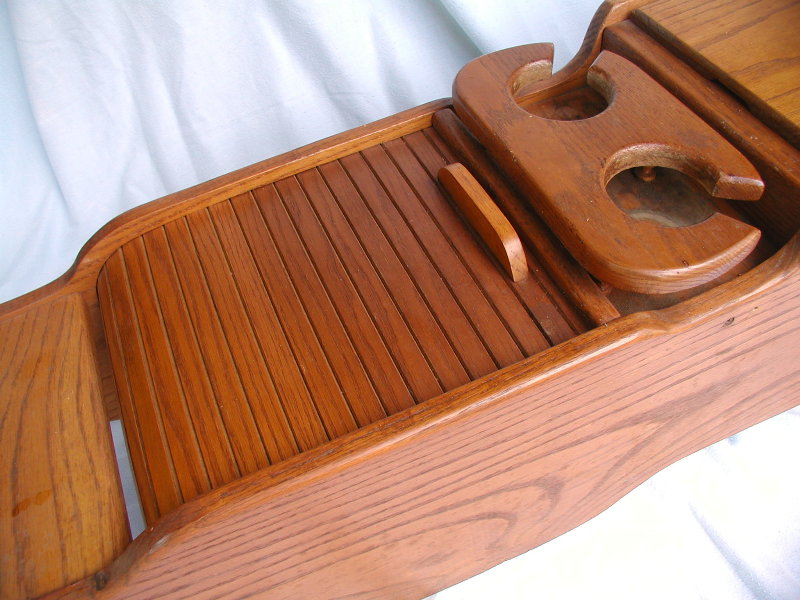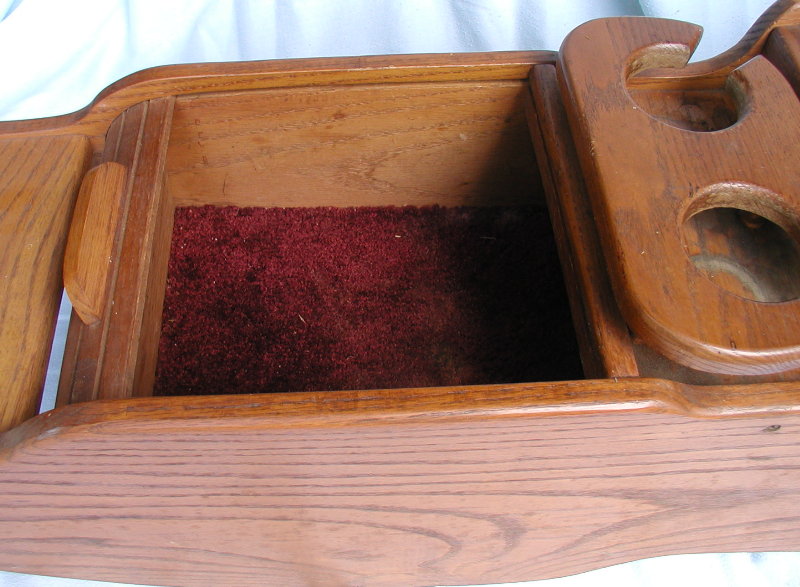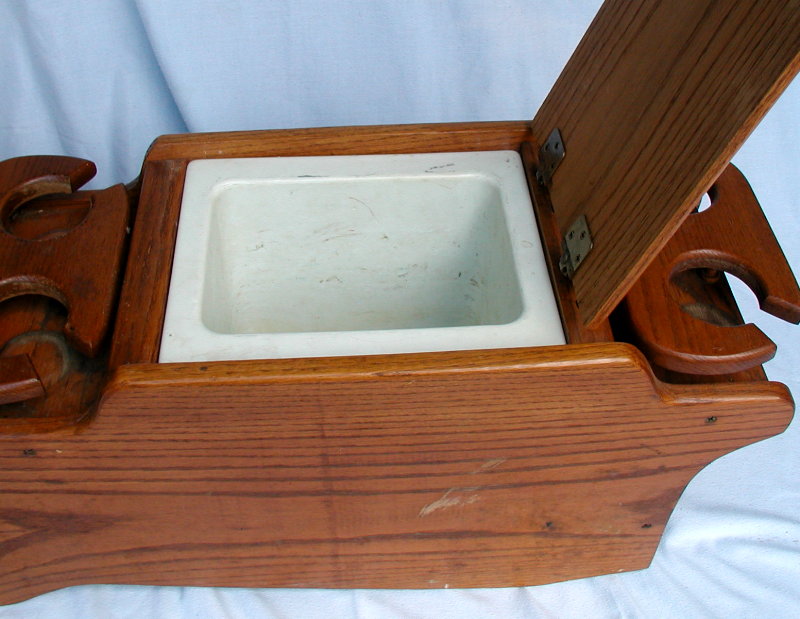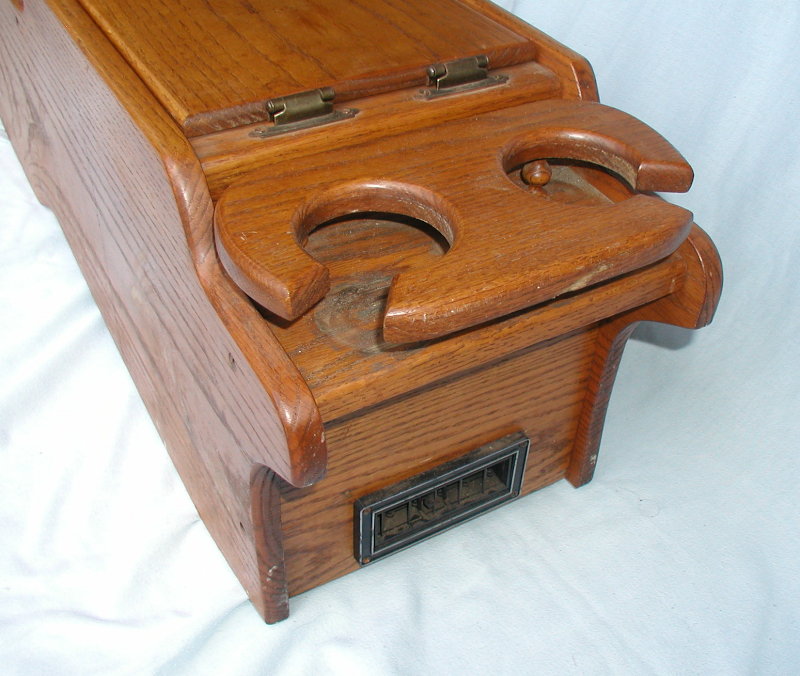 Overhead, the console is in very good condition and includes a radar detector, the controls for the lighting system, a full length lighted smoked panel and map lights for the front and second seat passengers. The sidebars have lighted smoked panels and were attached above the windows in the cargo area. When it is all lit up, it is quite something to behold -- it looked like a disco on wheels.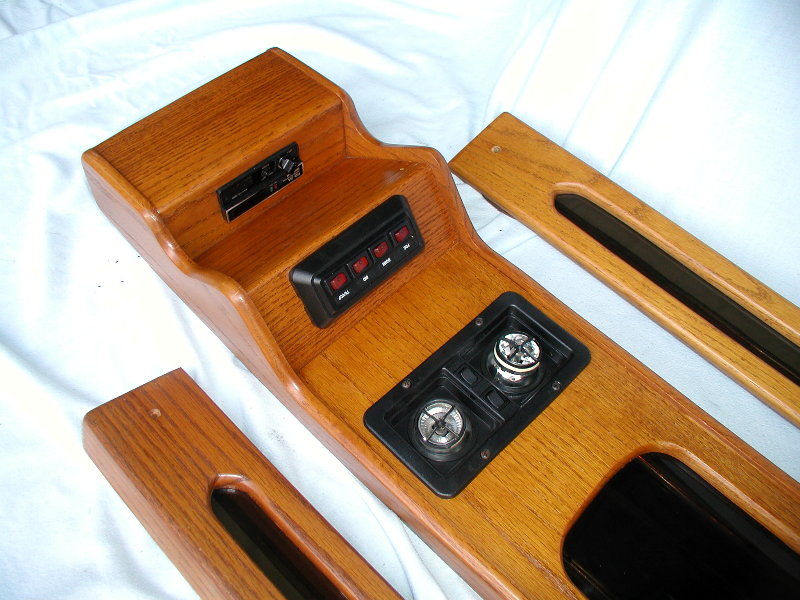 Good luck with your Square Body project.
copyright 2009 best-motorcycle.com | email